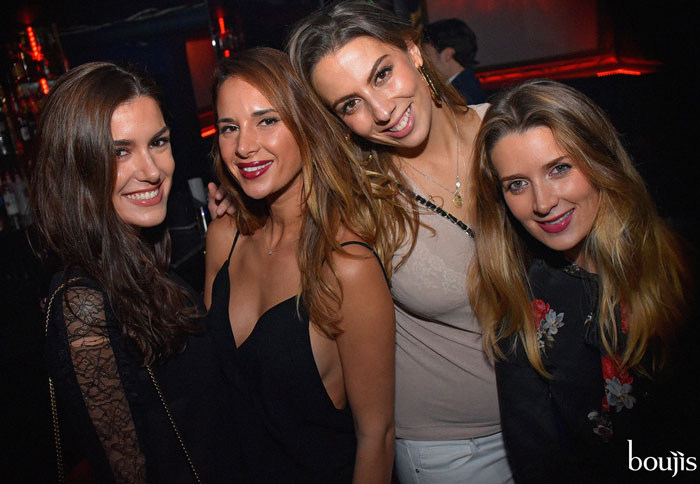 Boujis is located in South Kensington and with its 12 years of experience, the venue has become an all time favourite for Londoners and tourists alike. With a very exquisite ambiance and cool tunes all night long, the party never seems to stop here and you will surely have a spectacular nightout!
The VIP nightclubs in London enforces a strict dress code policy! This is to maintain an A-list and elite clientele. Boujis dress code is strictly enforced and they make sure that this door policy is followed by the management.
Boujis dress code for the ladies:
Boujis dress code for the ladies is smart and sexy. Make sure you wear something that will let you shine and stand out in the crowd! And please dont forget your high heels! So pick up your favorite pair of pumps or stilettos! For your makeup, choose the nicest colors for your eyes or lips. Of course your hair should match your look. Your best options are blow-dry, some nice curls, a sophisticated bun or a simple ponytail hairstyle to keep it nice and clean.
Boujis code for gentlemen:
Boujis dress code for the gentlemen is strict so make sure you look sharp. Put on a nice collared shirt, smart trousers and dress shoes to complete the look. To avoid being rejected, don't wear your sportswear! Forget about hats, baggy clothing or athletic wear too. And yes, sneakers will not be accepted!
We hope this clears your questions regarding Boujis dress code. The venue is definitely one of the best clubs in London so get in touch with Club-Bookers to join Boujis guestlist.
FOR MORE INFORMATION
PLEASE CONTACT US DIRECTLY



OTHERS CLUBS YOU MAY LIKE