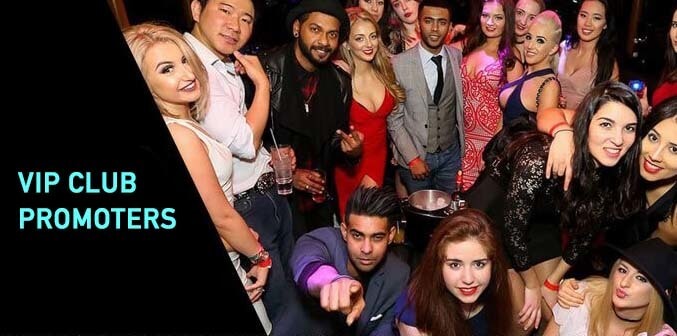 Club Promoter
Jobs London
How would you feel about partying every night in the best clubs in London and work among the best London Club Promoters? How about partying along with the A-List celebrities, enjoying the best drinks and company and all while making money!
Now you can! Club Bookers London is expanding its promotion team and if you love to party and have a large social network of friends, then this job is the right one for you! We are the the leading VIP Club Promotion brand in London together with our partner London Night Guide.
Are you ready to be part of the team?
Come and work with us as a promoter and make money while you're having fun!
Café de Paris, Libertine, Cirque le Soir, Drama Park Lane, Mahiki Kensington, Tonteria, Toy Room London and so many more are our top partners and you'll be bringing guests to these venues while partying with them too!
Benefits of working as a London Club Promoter:
Promote for the best VIP night clubs in London
Make money while partying and having fun #dreamjob
Host your own guests on a free table inside the club
Meet VIP's, models and celebrities on a regular basis
The leading brand for London Club Promoters
We are looking for sociable, bubbly and motivated individuals that have a passion for the London nightlife scene and its people. Its about creating a good time and making sure everyone experiences a fun night out with good vibes. It is a part time job, however we do have PR's that commit to club promotion on a full time basis.
The work is commission based and our top London club promoters can make up to £300 a night.
If you have read until here then what you need to do next is apply for the position.
Please contact us on our recruitment number above via Whatsapp or fill out the application form below. We are looking forward to hearing from you.
FOR MORE INFORMATION
PLEASE CONTACT US DIRECTLY