Proud Late Club
Waterloo Bridge, 8 Victoria Embankment,
London WC2R 2AB
Proud Late is the perfect choice for the ones wanting to be part of the ultimate nightlife experience in London!
Proud Late Club GUESTLIST
Proud Late is the perfect choice for the ones wanting to be part of the ultimate nightlife experience in London! The venue is filled with live music, performances and great selection of food. Just renovated, Proud Late promises to be the top destination for an unforgettable experience. The ones who want to get in the Proud Late Guestlist can contact Club Bookers through WhatsApp and on Social media and we will take care of everything.
Proud Late provides everything the guests can ask for in a single destination. You can enjoy the food at the fantastic restaurant of Proud Late and enjoy table service at one of the many booths and spaces on offer. You can use the Proud Late Guestlist as well as the Proud Late Table Booking. For information related to Proud Late Tables Price please get in touch with our night guides and they will be at your disposal for anything you need.
Proud Late is a must for the ones after the ultimate nightlife experience!
WHAT IS THE ADDRESS FOR PROUD LATE?
The address for Proud Late is: Waterloo Bridge, 8 Victoria Embankment, London WC2R 2AB.
WHAT IS THE ENTRY FEE FOR TROY PROUD LATE?
For all the ladies in the Proud Late Guestlist on Saturdays and Sundays, there is a high possibility for them to enter in the club for free but the regular entry fees are £10 before 10pm, £15 before 11pm and £20 after.
HOW CAN I GET ON THE GUESTLIST FOR PROUD LATE?
Once you are ready to join the Proud Late Guestlist, reach out to our 24/7 exclusive concierge services. You can also mark your presence in the guestlist of the club by contacting us through WhatsApp or in our social media channels.
HOW TO BOOK A VIP TABLE AT PROUD LATE?
Table bookings at Proud Late can be made in advance. Contact right us now on WhatsApp or through call services. By doing this, you can be assured of the instant and hassle-free table bookings at Proud Late.
WHAT IS THE DRESS CODE FOR PROUD LATE?
Make sure to wear properly! The Proud Late Dress Code is sexy, elegant and high heels for the ladies and smart casual and collared shirts and shoes for the gentlemen. The club management has the right to refuse entry when the dress code is not matched by guests at arrival at the venue.
VIP TABLE
You want to experience the ultimate VIP night out?
Book your private VIP table now!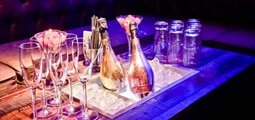 RESERVE A TABLE
Proud Late Club Address
Check out the latest flyers and get your names on the guestlist for the upcoming VIP parties
Check our weekly updated party picture gallery and share these with your friends.
FOR MORE INFORMATION
PLEASE CONTACT US DIRECTLY