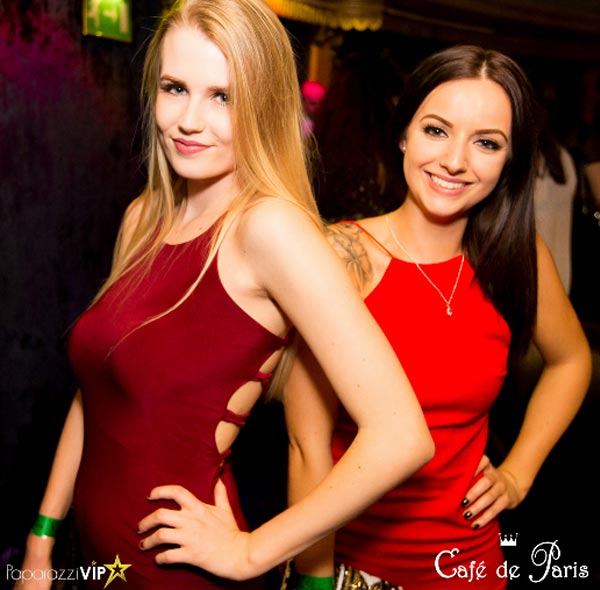 Café de Paris is one of the oldest and most popular clubs in London. It is well visited since it opened on 1924. With astonishing interior decor and a mix of a burlesque theatre style and opulent French decor. The venue is spacious and has the DJ booth set in the centre of the club surrounded by tables. Aside from the DJ booth, there is a stage where they present burlesque and live shows! Here in Cafe de Paris you will find a very posh clientele, don't be surprised to be rubbing shoulders with your favorite celebrities because every Saturday night Cafe de Paris parties are hosted by stars from the shows Made in Chelsea and The Only Way is Essex!
All the VIP nightclubs in London will enforce a dress code of some sort and Cafe de Paris is not an the exception! They do this to maintain an A-list and elite clientele. Cafe de Paris dress code is strictly enforced and they make sure that this door policy is followed to the T.
Cafe de Paris dress code for the ladies:
We want all our ladies to shine and stand out in the crowd! Cafe de Paris dress code for the ladies is smart and sexy. That pretty cocktail or party dress should be taken out for a good night. Your sexiest skirt is also allowed. You can never go wrong with a little black dress. And please dont forget your high heels! So pick up your favorite pair of pumps or stilettos as this is a mandatory for Cafe de Paris. For your makeup, choose the nicest colors for your eyes or lips. Of course your hair should match your look. Your best options are blow-dry, some nice curls, a sophisticated bun or a simple ponytail hairstyle to keep it nice and clean.
Cafe de Paris Dress code for gentlemen:
The Cafe de Paris dress code for the gentlemen is strict so make sure you look sharp. Put on a nice collared shirt, smart trousers and dress shoes to complete the look. To avoid being rejected, don't wear your sportswear! Forget about hats, baggy clothing or athletic wear too. And yes, sneakers will not be accepted!
We hope this clears your questions regarding Cafe de Paris dress code. Make sure you check out the Cafe de Paris entry price and bottle prices so you can make the most out of your Cafe de Paris parties. The venue is definitely one of the best clubs in London so get in touch with Club-Bookers to join Cafe de Paris guestlist.
FOR MORE INFORMATION
PLEASE CONTACT US DIRECTLY



OTHERS CLUBS YOU MAY LIKE