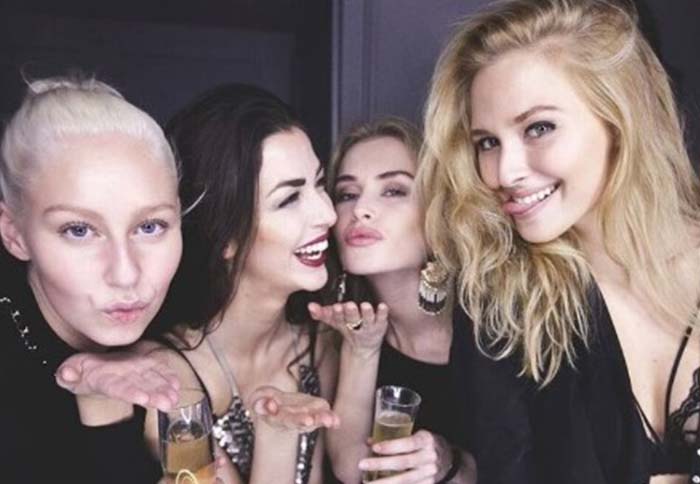 Charlie Dress Code
If you want to escape the humdrum vibe of London, go to Charlie Berkeley Street where debauchery is at its best. It is located at 15 Berkeley St, Mayfair W1J 8DY, UK. Make sure to abide in Charlie dress code which is smart casual, inability to follow the policy, it lessens the assurance that you will be let in by strict doormen at the club's entrance.Once you managed to pass through them, a remarkable sight welcome you to the world of British film maker-comedian Charlie Chaplin who inspired the management to adapt his influence and make this club's ambience unique. The 1920s setting has vintage furniture, rich leather, warm wood, complemented with the latest lights & sounds technology. Adding to Charlie's attraction are the waitresses who wear flapper dresses, waiters in waistcoats and top hats, and hostesses with classic usherette trays. Check out Charlie photo gallery to see how guests enjoy evenings in Charlie Berkeley Street club.
Charlie is open from 10:30PM until 3:00 AM every Thursday to Saturday, during these nights, fashionable members of elite London society come and enjoy until wee hours of the morning. Remember to dress your best casual dress, Charlie dress code is strictly implemented by doormen. You wouldn't want to miss the fun inside right? Entry is through Charlie guestlist since it is a members-only club. Feel free to book your guestlist reservation via Club Bookers.
Charlie houses Haig Club Room where Single Grain Scotch Whisky is found, a drink launched by Diageo in partnership with entrepreneur Simon Fuller and sports icon David Beckham. This factor absolutely drives A-List crowd to enjoy the night in the club. Charlie celebrities include Amber le Bon, Leah Weller, Timo Weber, Dan Kapp, Jemma Powell, Jack Savoretti and Sarah Jane Mee. With these list, following the proper dress code is indeed important to enjoy the night with them on the dance floor.
To ensure that your night is set to full throttle when you party with friends, avail Charlie table booking service via Club Bookers. Its best to reserve a place since this 500-capacity club is immediately filled with partygoers who don't want to miss the groovy music spinned by international DJs and thrilling performances. Charlie bottles start from £5 for one bottle of Lager up to £250 for Champagne. The entry and bottle prices may vary according to events and occassions.
So, remember to adhere in Charlie dress code to enter the club and get the party started.
FOR MORE INFORMATION
PLEASE CONTACT US DIRECTLY



OTHERS CLUBS YOU MAY LIKE