How to celebrate your 21st birthday in London's nightclubs
How to celebrate your 21st birthday in London's nightclubs GUESTLIST
How to celebrate your 21st birthday in London's nightclubs
Want to learn how to celebrate your 21st birthday in London's nightclubs ? If you are turning twenty one soon, then you must celebrate the big day with friends and cousins. Although you have been an adult for more than two years, that does not mean you are old! You should be celebrating your twenty-first birthday with the same enthusiasm as your eighteenth  birthday. Turning twenty-one is a landmark event, and you should celebrate the day by inviting your friends and cousins to a perfect birthday party at one of the nightclubs in London. By booking an event in a nightclub you will not have to worry about the exclusivity of the place but also the nitty-gritty of organizing a party.
So check out some exclusive nightclubs in London to celebrate your 21st birthday in London's nightclubs.
Cafe de Paris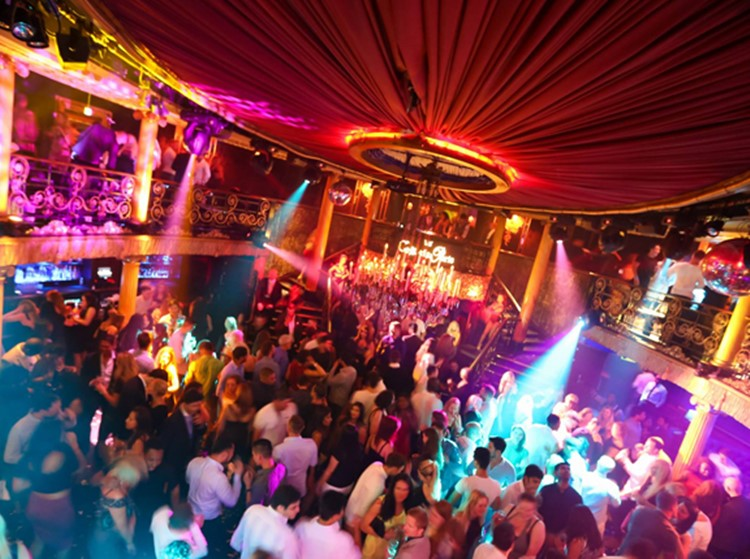 Say for instance you are looking for something that is fashionable, modern yet burlesque then Cafe de Paris is the place to be. The nightclub boasts of shows being put up by professional dancers and circus performers. The shows put up by the Cafe de Paris performers will give an exclusive and unique touch to your birthday party. So if you want to give your guests a visual treat that is unusual and impressive then consider planning your birthday party at Cafe de Paris.
Moreover, the nightclub has an excellent bar menu with food items like nachos, beef skewers with chimichurri dip, chicken skewers with peanut satay sauce, spring rolls and many more such dishes. You can also take your pick from exquisite mocktails named after famous people like Elton John, Diana Ross and Liza Minelli. Other than the Bar Menu, the nightclub also has a 'Cabaret Menu', which has a list of food items like 'Roast Rump of a Lamb', 'Risotto' and 'Pan-Fried Sea Bass'. So a birthday party in Cafe de Paris will live up to its expectations of being a visually and gastronomically delightful.
The Tape Club
Then again if you are looking forward to having a birthday party with an evening of dancing, foot-tapping music and champagne, then Tape London is the place to be. The Tape is the place where you should be if you want to hear music by world-renowned DJs and celebrate your 21st birthday in London's nightclubs. Here you can dance to hip hop, techno, funk and many more such dance-worthy music. The birthday party packages offered by the club are designed to suit the taste of the young, youthful individuals with discerning taste in music. If you want to have a modern and elegant birthday party, then you should check out Tape London.
If you choose a birthday package offered by the Tape, then the club will offer you complimentary drinks and sparklers which will make your party all the more fun and entertaining. The birthday packages offered by Tape London also comes with birthday cakes free of charge. You can consider purchasing one such birthday package even if you are planning to have a small and intimate birthday party. The most interesting thing about a birthday party at Tape is the music. If you want to entertain your guests with world-class music and drinks, then you could consider booking a birthday package at Tape London. You and your guests can dance away the entire evening in an ambience that is both youthful and sophisticated.
The only thing that you should ensure while purchasing a birthday party package from any nightclub in London is that your guest list should have at least twelve people. Preferably your guest list should be a mixed group. Your twenty-first birthday party must be one that everyone remembers, and it can be done easily by booking a package at a premier nightclub in London.