Jako
1a Kensington High Street
London
JAKO LONDON is an exclusive venue which offers the best quality restaurant and top nightlife experience.
JAKO LONDON is an exclusive venue which offers the best quality restaurant and top nightlife experience. The cosmopolitan capital of London is the ultimate destination when it comes to experiencing the luxury lifestyle. At JAKO LONDON you will encounter the glamour and sophistication of London together with the artistic excitement and exquisite design. Experience the atmosphere and the feeling through the JAKO LONDON Guestlist using Club Bookers.
The venue is a target for celebrities and A-Listers so be prepared to meet celebrities and influential people while partying at JAKO LONDON. JAKO LONDON offers the perfect combination of cocktails, dining and the perfect night spot on weekends for the most exquisite nightlife experience. Open Fridays and Saturdays you can enjoy the experience it offers every weekend.
Join the list of celebrities and nightlife elite who party at JAKO LONDON! Our Club Bookers are at your disposal for any kind of information you might need so just contact us on Twitter, Facebook, and Instagram or get in touch with us through WhatsApp! Our Club Bookers will be ready to help you plan your perfect night out at JAKO LONDON.
WHAT IS THE ADDRESS FOR JAKO LONDON?
The address for JAKO LONDON is: 1a Kensington High St, London W8 5NP.
WHAT IS THE ENTRY FEE FOR TROY JAKO LONDON?
All ladies in the JAKO LONDON Guestlist have a chance to enter for free if they arrive before 10pm. While for the gentlemen, the entry price is always £20.
HOW CAN I GET ON THE GUESTLIST FOR JAKO LONDON?
Once you are ready to join the JAKO LONDON Guestlist, reach out to our 24/7 exclusive concierge services. You can also mark your presence in the guestlist of the club by contacting us through WhatsApp or in our social media channels.
HOW TO BOOK A VIP TABLE AT JAKO LONDON?
Table bookings at JAKO LONDON can be made in advance. Contact right us now on WhatsApp or through call services. By doing this, you can be assured of the instant and hassle-free table bookings at JAKO LONDON. And for the ultimate nightlife experience, we recommend JAKO LONDON VIP Table Bookings.
WHAT IS THE DRESS CODE FOR JAKO LONDON?
The Dress Code for JAKO LONDON Guestlist is Smart dress only. We recommend elegant and high heels for the ladies and smart casual and smart shoes for the gentlemen. The club management has the right to refuse entry when the requirements are not matched.
VIP TABLE
You want to experience the ultimate VIP night out?
Book your private VIP table now!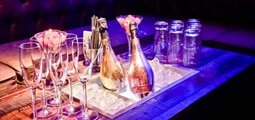 RESERVE A TABLE
Jako Address
Check out the latest flyers and get your names on the guestlist for the upcoming VIP parties
Check our weekly updated party picture gallery and share these with your friends.
FOR MORE INFORMATION
PLEASE CONTACT US DIRECTLY