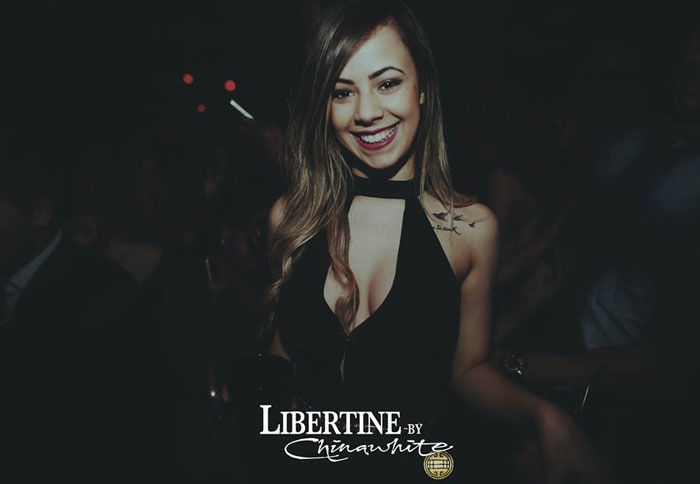 Libertine is one of the most exclusive and prestigious nightclubs in London. It caters to the A-listers aka very glamorous and high end crowd. No wonder celebrities like Cara Delevingne, Michelle Rodriguez, Mark Wright and Michelle Keegan are regulars here.
To gain entry to Libertine, you have to be on Libertine guestlist and your outfit has match the Libertine dress code requirement. We want you to experience the best in London nightlife so we are giving you the top tips to avoid disappointment at the door.
Libertine Dress code for women:
The key to being accepted and enjoy the best party in London is to dress smart, sexy and sophisticated. By doing this, you can be part of the crème-de-la-crème of London's A-list party goers at Libertine. Go through your wardrobe and check for the the nicest neckline, sequinned, little black dress, open back or mini dresses because these should be your top choices as these definitely fit Libertine dress code requirements. High-heels are required so consider it as your night-out essentials.
For makeup, Libertine believes on less is more but of course we wont stop you if you want to aim for that seductive look. Think of cat-like smokey eyes and sexy red lips. Of course let's not forget about your crowning glory. Your best bets are beautiful curls, a sophisticated bun or a simple ponytail to keep it nice and clean.
Libertine dress code for men:
A classy lad on wearing his finest best shirts, smart trousers or dark jeans and smart shoes will definitely get in. Just like any other VIP Mayfair venues, no sneakers nor sportswear are allowed. Hairstyle for men should always be a neat look.
We hope this helps you planning your unforgettable night. Make sure you check out the Libertine entry price and bottle prices so you can make the most out of your Libertine parties. Contact Club-Bookers now to have your names on Club-Bookers Libertine guestlist and party in the best clubs in London.
FOR MORE INFORMATION
PLEASE CONTACT US DIRECTLY