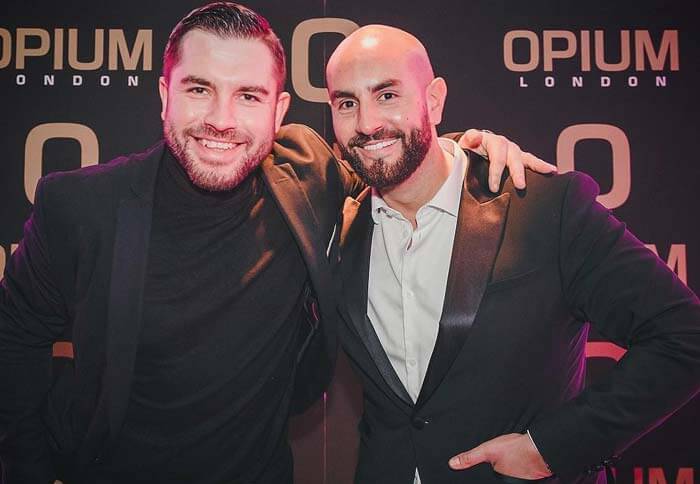 Opium Drinks and Bottle Prices Menu
Opium Prices
Located just down the street from Café de Paris and 100 Wardour Street, this new nightclub's address is perfectly located with many hotels, restaurants, and other venues nearby. So if you want to have a busy night and enjoy as many different atmospheres as possible, don't forget to check out Opium! Read further to get more details on Opium Club prices and on how to party with biggest celebrities and other A-listers that call Opium Club their nighttime home. If you want to be a part of this high end crowd you have to make sure you fit in by following the Opium Club Dress Code.
Opium is the next hottest club in London, from the people who brought us Opium Barcelona and Opium Madrid. The London Opium nightclub formula seems very similar to the Madrid and Barcelona ones: Remove the dining tables after dinner time to create a wide open dance floor for people to have the time of their lives every night. Definitely worth the Opium Club entry price you paid for!
Opium Bottle Prices
Opium Club is one of the hottest clubs in London. With its crowd of elite party goers, it is hard to find some breathing room on the dance floor. Your best bet is to get your own space by availing of the Opium Club table booking. Table prices vary depending on table type and include minimum spends worth of bottles of your choice from a menu provided. Opium tables start from £1k minimum spend for mixed groups. VIP tables are £2k minimum spend. With those table spends in mind, it is best to check out the Opium Club bottle prices.
Opium Club provides the usual quality choices for Champagne, Rose Champagne, Vodka, Gin, Whiskey, Tequila, Rum, and Cognac. Opium Club bottle prices can range from £320 up to £120k for Ace of Spades. You can go easy on the wallet by going for the Star of Bombay Gin for £320, Johnnie Walker Black Label for £360 or Belvedere Magnum Vodka for £675. For large groups who can afford the best drinks, Ace of Spades Rose for £15k or Cristal Mathusalem for £24,900 are some of the best drinks on the house.
Just contact Club Bookers to provide you the Opium Club bottle prices and table booking details you need to party like a celebrity!
FOR MORE INFORMATION
PLEASE CONTACT US DIRECTLY



OTHERS CLUBS YOU MAY LIKE