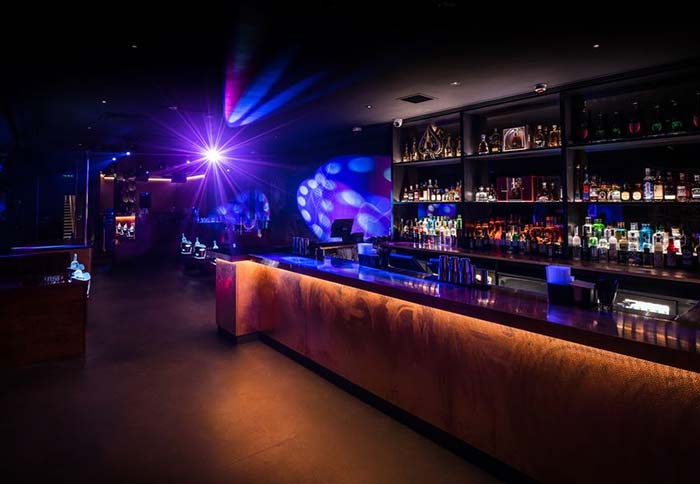 Paper Prices
Since Paper Club Soho reopened on 2017, it retained its signature opulent style and attracted elite clubbers and celebrities from all over the world. Paper club gives you not only elegant interiors but also an equally beautiful crowd as well so make sure you fit in by following the Paper Club Dress Code. You'll definitely feel that the Paper prices are worth it.
Paper stands out from the other clubs with opulent decorations, from how the walls are decorated with 'Paper' magazine cut outs, which is where it got its name from, to the jeweled chandeliers, glimmering neon pink backlighting, and glamorous bar area. Add diverse music to the mix and you have a night you'll never forget. We suggest that you book your evening to make the most of your night in Paper. Keep reading to find more about the Paper prices.
Paper Entry Prices
Paper is the best place to enjoy a drink in hand and dance to the latest tunes with your friends. It is open from Wednesday to Saturday at 10:00 p.m. and closes at 3:00 a.m. Paper entry price for gentlemen is £20 while ladies have free entry before midnight. After midnight, ladies have to pay £20 to enter.
With the sheer popularity of the club it is no wonder that clubbers gather in crowds to get in. To enjoy the elegant ambiance and quality of music that Paper has to offer, we invite you to be part of Paper guestlist! Reserve and book early here at Club Bookers to have a better chance for entry.
Being a popular night spot, a lot of party goers are also bound to dance the night away at Paper. To get the full service and secure relative comfort for your evening, it is best to avail of Paper table booking. Standard tables generally start at £1000 minimum spend, the VIP tables at £2000. Tables at Paper are suitable for 10-12 people. A minimum spend per table always applies to table bookings so allow us to show you the Paper bottle prices so you can plan ahead of time.
Paper Drinks and Bottle Prices Menu
Paper is best known for its opulence and luxury so you can expect the same for its collection of quality drinks and beverages. You can order bottles of Champagne, Whiskey, Vodka, Gin, and Rum, all from the finest brands available on the luxury beverage market. With its fine selection, expect Paper bottle prices to match the high quality drinks offered.
For starters, you could try 'Pulp Fiction' for £3800, which includes 1 Jero Sauvelle, 5 Dom Perignon Luminous as well as Prime Time Shots. If you are feeling extremely magnanimous and extra celebratory, you can go for Paper's most luxurious package extravagantly named 'The Gladiator Package'. It includes 10 Armand de Brignac, 5 Magnum Armand de Brignac, 1 Jeroboam Armand de Brignac and 1 Don Julio 1942. Prices are subject to change.
For more details on Paper bottle prices and table bookings, Club Bookers is always ready to help.
FOR MORE INFORMATION
PLEASE CONTACT US DIRECTLY



OTHERS CLUBS YOU MAY LIKE