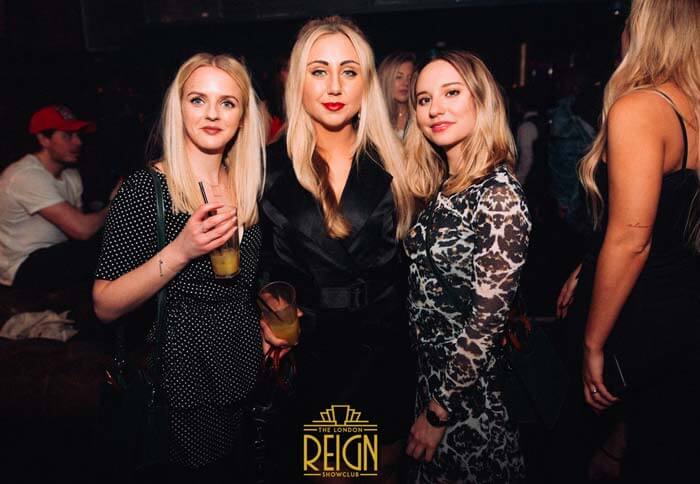 While enjoying a night out in the city, we all want to look good, and feel comfortable too. Most clubs in the high-end capital of London have high standards in their dress code policy. This standard is followed to a tee in Reign Club, a decadent and discerning nightclub for those in the know. The Reign Club dress code is quite strict, following a smart casual theme. Leave your sportswear at home if you want to enter this exclusive venue, and don your best smart dresses and heels. For gentlemen you may wear collared shirts and trousers as the safest options for you. Check out the Reign Club photo gallery to get a glimpse of the club.
Here's what awaits a night at Reign: amazing performances, shows, dancers, fire artists, acrobats, musicians, theatre acts and so many more, not on one but two performance stages and everything dipped in the glitter of the glamorous Las Vegas! And Club Bookers is more than happy to get a table for you.
Reign Club is open on Thursday to Saturday from 09:00PM to 04:00AM. They have a cover charge of £20 but ladies can enjoy free entry before 11pm. The entry and bottle prices are subject to change depending on event or ocassion.
Conventional wisdom says that "It is better to be overdressed than to be underdressed." So when adhering to the Reign Club dress code, be sure to dress to impress. To be on the safe side, follow the stylish Reign Club dress code to guarantee that you will be able to enter the club. You must also arrive in mixed group as they do not allow in group of men.
FOR MORE INFORMATION
PLEASE CONTACT US DIRECTLY