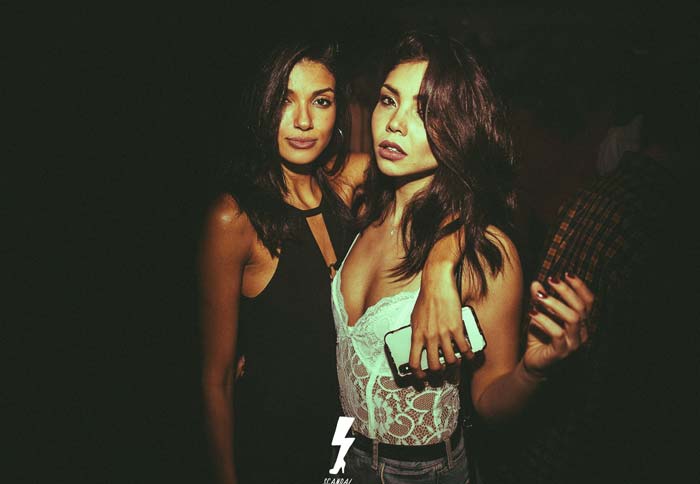 Get ready to be mesmerized with Scandal Club's amazing décor. All the A-listers party here with the world class DJs spinning every one's favourites all night long. There is a charm about the forbidden that makes it unspeakably desirable and that is what Scandal offers you. As close as it is to the heart of London, as close it is to the deepest guilty pleasures you might think!
To gain entry to Scandal Club, first you have to make your way on Scandal Club Guestlist. Second, your outfit has to match the Scandal Club dress code requirement. We want you to experience the best in London nightlife so we are giving you the top tips here in Club-Bookers to avoid disappointment at the door.
Scandal dress code for the ladies:
The key to being accepted and enjoy the best party in London is to dress smart, sexy and sophisticated. By doing this, you can be part of the crème-de-la-crème of London's A-list party goers at Scandal Club. Go through your wardrobe and check for the the nicest neckline, sequinned, little black dress, open back or mini dresses because these should be your top choices as these definitely fit Scandal Club dress code requirements. High-heels are required so consider it as your night-out essentials.
Scandal Dress code for men:
A classy lad on wearing his finest best shirts, smart trousers or dark jeans and smart shoes will definitely get in. Just like any other VIP Mayfair venues, no sneakers nor sportswear are allowed. Hairstyle for men should always be a neat look.
We hope this helps you planning your unforgettable night. Make sure you check out the Scandal Club entry price and bottle prices so you can make the most out of your Scandal Club party. Contact Club-Bookers now to have your names on Club-Bookers Project guestlist and party in the best clubs in London.
FOR MORE INFORMATION
PLEASE CONTACT US DIRECTLY



OTHERS CLUBS YOU MAY LIKE