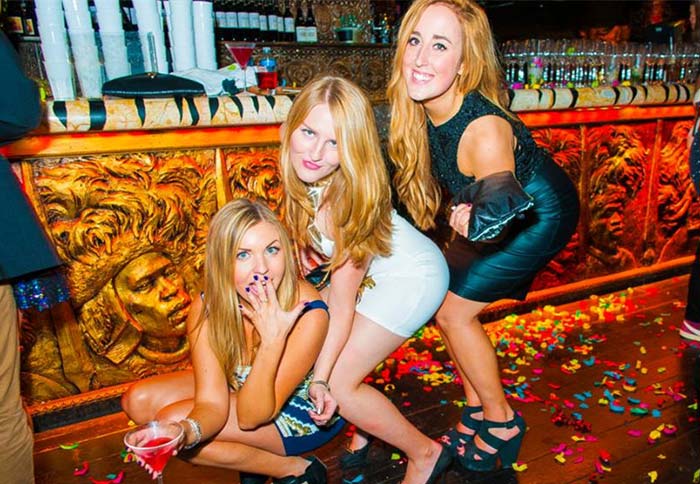 whatsapp us
24/7 NIGHTLIFE CONCIERGE

+44 752 3528885
fast way to get on a guestlist
Shaka Zulu is an exotic and astounding club that can be found at Stables Market along Chalk Farm Road in London. You can take the tube to get there by going down Camden Town station, which is at the Northern Line. After a few minutes of walking, you can see the 20-foot warrior statue welcoming you at Shaka Zulu's door.
There is no question about it, by looking at Shaka Zulu Photo Gallery you can see that it is the most jaw-dropping venue London has seen. Opened with the special royal blessing from the Zulu King, HRH Goodwill Zwelithini, Shaka Zulu has 20-foot warrior statues guarding its walls and interiors. Intricate wood carved designs fill the wall and ceiling panel and elaborate South African patterns adorn the seats. Shaka Zulu truly brings a unique South African flavor to the London night scene. Photos in the Shaka Zulu Photo Gallery show proof of this. It is no wonder that it has won awards like "Best Interior" at the prestigious London Club and Bar Awards. You have to see it to believe it. Check out the Shaka Zulu Photo Gallery and be amazed.
Shaka Zulu functions as a restaurant, club, and bar. Restaurant hours are at 12 noon to 3:00 p.m. daily. From then on, it functions as a club and bar. On Sunday to Thursday it is open from 5:00 p.m. to midnight. On Fridays and Saturdays it is open from 5:00 p.m. to 2:00 a.m. Club operations start at 10:00 p.m. Shaka Zulu is open to all but it is advised to be part of the Shaka Zulu Guestlist. Make sure to bring the proper identification corresponding to that on the list.
Club patrons who wish to party the night away at Shaka Zulu have to pay £10 before 10:00 p.m. and £15 after. During special events, Shaka Zulu entry fees may vary depending on the event. If you are seeking for the diverse and unique experience that Shaka Zulu has to offer it is highly recommended that you avail of Shaka Zulu Bottle Service and Shaka Zulu Table Booking. Drinking tables start from £350 minimum spend and could seat up to 10 guests.
Shaka Zulu Photo Gallery
Shaka Zulu dress code is strictly followed so dress your best! Men should wear smart shirt and dress shoes while ladies are to wear classy dresses and high heels. Sportswear, hats, trainers, or designer trainers are not allowed. Fancy dress or paraphernalia will also be frowned upon. Those who do not follow the dress code will not be allowed to enter.
Can't get enough of Shaka Zulu? Check our official Facebook, Twitter and Instagram account for photos taken by our event manager. More photos are also available in our Shaka Zulu Photo Gallery found in our website.
FOR MORE INFORMATION
PLEASE CONTACT US DIRECTLY