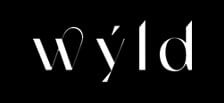 MINIMUM SPEND
PER TABLE:
Standard
£1000
VIP
£2000

whatsapp us
Guestlist & Table Bookings

WYLD CLUB is right in London's heart and once you get in you'll face the ultimate nightlife experience, WYLD CLUB has just joined London's nightlife and it promises to provide a memorable nightlife experience to its guests every night. WYLD CLUB is a must if you're up for a completely different nightlife experience in London. Club Bookers is here to make sure your WYLD CLUB Table Booking is all settled, and you won't have to worry about a thing! WYLD CLUB Table bookings are recommended to make sure you get the ultimate experience. Check out the WYLD CLUB bottle prices to make sure you choose the best and make the most out of your party plan. We can also help you with your birthday party and organize your WYLD CLUB table booking!
HOW TO BOOK A VIP TABLE AT WYLD CLUB?
WYLD CLUB VIP Table Booking offers a special experience. For each WYLD CLUB Table Booking there is a minimum spend for a table at WYLD CLUB which will depend on the day, availability, events etc. And if you're looking for the ultimate unique nightlife experience, then you need to book a WYLD CLUB VIP Table Booking.
WHAT IS THE DRESS CODE AT WYLD CLUB?
All girls make sure to wear something sexy and elegant, and gentlemen wear smart casual as the club management has the right to refuse entry when the dress code is not matched by guests at arrival at the venue.
Once in London, contact us to book your WYLD CLUB Table Booking! Enjoy an amazing nightlife experience!
WYLD Club Table Booking Images
FOR MORE INFORMATION
PLEASE CONTACT US DIRECTLY