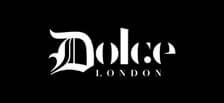 MINIMUM SPEND
PER TABLE:
Standard
£500
VIP
£1k

whatsapp us
Guestlist & Table Bookings

Dolce London has arrived to conquer South Kensington's nightlife scene! Dolce Club has set the bar too high for the London Nightlife. Award winning nightclub, winner of "BEST BOUTIQUE CLUB LONDON" for two consecutive years 2017 / 2016 by The London Club Awards it promises to offer the most exclusive and luxurious experience.
Dolce Club is on the top list of every nightlife lover! Special and famous clientele join the party at Dolce Club, making it the place to be! Join Dolce Club Table Booking and party with the elite!
There is a minimum spend for a table at Dolce Club and for the ones interested in a special treatment, there are Dolce Club VIP Tables available.
Dolce Club tables start from £500 minimum spend for mixed groups while VIP tables are available at £1k minimum spend. The dress code at Dolce Club is sexy and elegant for the ladies, and for the gentlemen smart casual. Make sure you dress up as the club management has the right to refuse entry when the dress code is not respected.
Contact us now for the Dolce Club Table Booking and enjoy a unique nightlife experience!
Dolce Club Table Booking Images
FOR MORE INFORMATION
PLEASE CONTACT US DIRECTLY