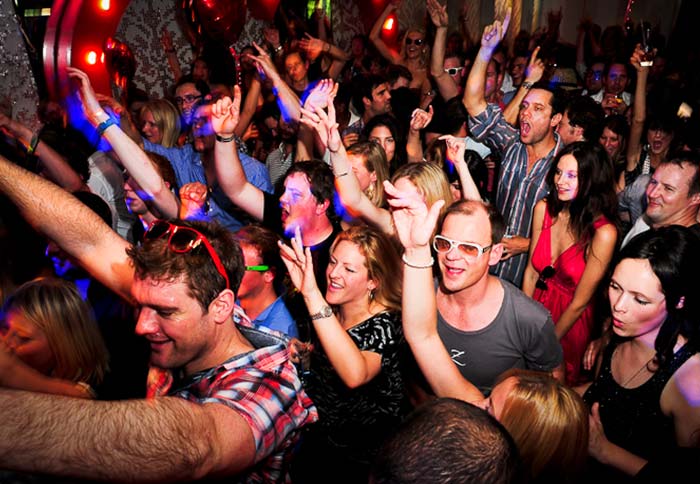 Roof Gardens
PHOTO GALLERY

whatsapp us
24/7 NIGHTLIFE CONCIERGE

+44 752 3528885
fast way to get on a guestlist
The Roof Gardens is a high-end and exclusive nightclub located at 99 Kensington High St, Kensington, London W8 5SA, UK. The interior boasts an elegant and sleek designs while the exterior showcases a cozy rooftop garden. These is apparent even in the Roof Garden photo gallery. Upcoming DJs and live acts usually perform at the main room and the VIP areas.
Guests are sure to enjoy the club's themed rooms like the Moo Room, The Spanish Hideaway, The Spanish Veranda, The Red Room, and The Silver Bar. These VIP rooms have various guest capacities that can go up to 400 people. This glamorous club also offers a relaxing view to its guests after they are done dancing along the great music played by top DJs of London.
Roof Gardens is the place to see and be seen. Nights here are filled with affluent and sophisticated revelers who come in wearing lovely designer outfits. This club has its share of celebrity sightings. Roof Gardens celebrities and popular faces spotted in the club include Lucy Mecklenburgh, Mario Falcone, Jessica Wright and Jasmin Walia as well as some high-profile designers.
Roof Gardens Photo Gallery
Roof Gardens dress code is upscale and trendy casual so put on your classy nightclub attire before heading out to Roof Gardens. It's recommended to wear cocktail dresses, blazers and skinny ties. Avoid wearing anything sports related like tracksuits, jerseys and trainers. Scruffy jeans are also not allowed.
The party crowd at Roof Gardens is typically fancy and outgoing so it's best to come here with friends when you want to have a good time while enjoying the scenery. Take advantage of Roof Gardens table booking for a hassle free night out especially when you're coming in large groups. Here's a list of Roof Garden bottle service rates:
Standard: £500 min. spend on drinks/bottles (up to 10 people).
VIP: £750 min. spend on drinks/bottles (up to 10 people).
VIP Large Table: £1150 min. spend on drinks/bottles (up to 20 people).
Private Room: £2500 / £3000 min. spend on drinks/bottles (up to 30/40 people).
On Fridays, Roof Gardens guestlist is free for ladies and guys who arrive before 11 PM. Entry fee from 11PM onwards is £25 for both gender. .On Saturdays, Roof Gardens guestlist offers discounted entry before 11 PM at £10. Beyond that time, the entrance fee is £20. Check out our official Facebook page, Instagram and Twitter to access the gallery section for more photos inside the club.
FOR MORE INFORMATION
PLEASE CONTACT US DIRECTLY